Cincinnati British Car Repair Right In Your Neighborhood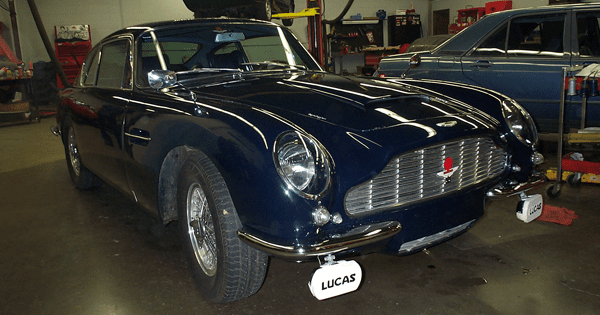 Regardless of whichever make or model vehicle best suits your Anglophile tastes, you can be assured that European Auto Specialists has the experience in import car service and repair to properly address your British car. Our team of certified technicians has over sixty years of combined experience in all types of British car repair, dealing with a wide variety of concerns, and keeping British vehicles on the road in tip-top shape.
Local Service for The Model of English Car that Suits You
With such a vast array of cars being produced in Britain over the years, it requires experts to know how to properly take care of these treasures from the isle of St. George. From the seemingly countless smaller manufacturers with their short-lived runs and esoteric names, to the big-name, long-standing brands like Aston Martin, Jaguar and Rolls-Royce, we can handle them all with a white glove service and attention to detail. Whether you need a Jaguar technician, a Land Rover mechanic, or any other type of British car repair, we are here for you. Our love for British cars will not be the only thing you will find that we have in common. We also share a love of quality car repair service and demand that you get a fair price for mechanical work. You will be hard-pressed to find local care for your English vehicle that combines the best of so many things.
A Dedicated Repair Specialist of All European Cars
Serving the Cincinnati area since 2001, we specialize in import car repair on all European and foreign vehicles, including Saab, Mercedes, BMW, Opal, Ferrari, Porsche, Toyota, Volvo, Audi, Volkswagen, Honda, Mini, Lexus, Austin Healey, Jaguar and more. We will service all foreign and domestic vehicles—specializing in old-time vintage car repair up to and including modern day. We pride ourselves in providing the very best in quality and dependability for import car maintenance in the region.
Our highly experienced ASE certified master mechanics bring over 60 years of combined experience to your auto repair job. All of our work is certified and guaranteed.
Call us today or use our online form directly from your computer. Feel free to stop in anytime to ask us a question, schedule an appointment or find out how long a repair might take.