Cincinnati Auto Repair for the European Car Enthusiast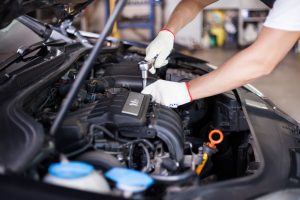 Do you go bloody crazy for your British Jaguar, Aston Martin or Rolls Royce? Go verrückt for your Deutsch BMW, Mercedes Benz or classic Volkswagen? Become pazzo at the thought of your Italian Alfa Romeo, Ferrari or Maserati? Get a bit galen over your Swedish Saab or Volvo? Whether it's one of these fine classic European brands or the scores of others from the "old continent," the car mechanics at European Auto Specialists have the time-sharpened expertise of master mechanics to give your European car the attention it deserves. We represent Cincinnati auto repair for the genuine enthusiast—and we would know, because we are also genuine enthusiasts.
A Local Specialist Mechanic That Gets Import Auto Repair
As technicians who specialize in all makes European, we understand the genuine car lover, and we love to get to know and understand their European cars. From the graceful and aesthetic lines of the exterior to the ingenious mechanics of its engine, no two cars are the same. The car mechanics at European Auto Specialists are trained to address the unique needs of each make, model and individual vehicle with the singular attention it needs. As Cincinnati's premier auto repair garage, we are well-versed in car troubleshooting that focuses on the particulars of foreign autos. We are a car service mechanic that simply gets it. Call or stop by today and share your car's unique beauty with us. We would love to see her and be your local solution to vehicle maintenance.
We pride ourselves on specialty European car repair. Since we  begun serving the greater Cincinnati area since 2001,we've built our business from the ground up on the solid basis of our reputation. And though we take pride in all of our import car maintenance, it's also the trust that our repeat customers have in us that that gives us pride. Our customers are like family and we treat their vehicles like they are our own.
Our automobile repair shop specializes in:
electrical issues
car diagnostics
car troubleshooting
European brakes
brake flush service
radiator flush
scheduled maintenance
vintage car repair
Need to have your European car repaired or maintained? Give us a call and let us know what the problem is and we'll be happy to help. Need an estimate on how long your repair will take? We can help with that too. Let us help your car to be the best that it can be.