When You Need A Good Cincinnati VW Mechanic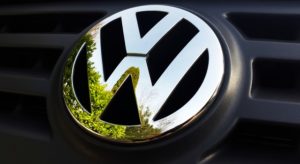 Volkswagens are solid cars. As VW technicians, we should know—we repair Volkswagens all day long at our auto repair shop.
Volkswagens are built on a tradition of quality and excellence. But maintaining that tradition in your own garage is completely dependent on how well you take care of your car. VWs require a specialized level of care you just don't find at most auto garages in Cincinnati. That's why you need to go with a service garage that specializes in Volkswagens and all types of VW repair. The level of service is heads and shoulders above what you'd get from just any old dealership. When getting your VW repaired, you need a superior level of mechanical work.
The proof is in the pudding. Unlike other auto repair shops in Cincinnati, we specialize in European vehicles, including Volkswagen repair. Our technicians have over 60 years of combined experience repairing VWs. We know what makes them tick, how to get them to purr. We'll treat your vehicle as if it was our own. Whether you need a radiator flush, brake job, or regularly scheduled maintenance, we'll have your VW running so smoothly you swore it just rolled off the show room floor. If you are looking for a Cincinnati VW mechanic, we advise you to stop your search here.
Of course, we do more than just repair VWs. We also repair Porsches, BMWs, and Jaguars—really any European car. In fact, we can repair any car under the sun. We don't limit ourselves when it comes to auto repair, and we won't limit you from bringing us just about anything to repair.
Think You Can Stump Our Volkswagen Specialists?
If you think you have a question that can stump even the most experienced mechanic, why not let us give it a try? Fill out our "Ask the Experts" form and let us see if we can amaze you. Our car mechanics understand all aspects of mechanical work. And we don't just answer questions. We offer a variety of services and routine maintenance procedures, such as electrical services, brakes, suspensions, shocks and struts, exhaust and muffler, transmissions, air conditioning, car engine diagnostics, minor and major engine repair, radiator flush, and more. In addition to basic services, we are able to take care of your more complicated VW repairs and maintenance. If you are looking for a service that we don't list, just ask. Call us, and we'll become your trusted solution for VW repair.
The Importance of Specialized Repair Service for VWs
You don't drive just any old car, so don't leave its maintenance to just any old mechanic. Our VW mechanics live and breathe import car repair. From import brakes to diagnostics to VW electrical work, we'll ensure your Volkswagen stands the test of time and delivers the prized German longevity for which the company is known. We handle all aspects of VW mechanical service, including specialized repairs most garages won't even touch. For top of the line VW repair service, count on us. We deliver premium care for premium cars. Why trust just anybody when you can leave your vehicle in the hands of specialists that will keep it running like a dream?
At our auto repair garage in Cincinnati, we're committed to delivering the absolute best in car repair. We'll troubleshoot any car repair issue you have.
Was your VW affected by the "Dieselgate" recall? Not sure? Stop in and talk with our mechanics to find out. About 55,000 vehicles sold in the US since 2008 were affected by the recall. So the next time you stop in and say, "Hey, fix my Volkswagen," you might want to find out if you're affected by the recall. Our technicians would be glad to help.
Stop in to see how Those VW Brakes Are Doing
In general, most brake pads need to be replaced every 25,000 to 50,000 miles. That sounds like a big number, but the mileage sneaks up on you, especially if you commute more than 25 miles to work every day. When is the last time a mechanic took a look at your brakes? The thing to understand about brakes is they are much cheaper if you maintain them regularly instead of just waiting until they start making weird sounds. If you wait too long and the depleted brake pads grind those rotors to shreds, the price of a VW brake repair is multiplied.
Here's a life hack that can save you thousands in brake repair costs over the years. Any time you bring in your VW for repair or maintenance, have us take a look at the brakes. We'll be happy to. Sure, you might end up needing an import brake job too, but it will be cheaper to do it now than when the pads have worn down into the rotors. Be proactive. All you have to do is ask. Concerned with how much time that break repair will take? Be sure to call ahead to schedule your repairs and ask for an estimate.
Have You Had Your Radiator Flushed or Brake Fluid Tested Lately?
There are 3 words that never fail to get a blank look from many of our customers: "Performance maintenance plan." And no, it doesn't just apply to a car that's under warranty. Any vehicle, especially vintage cars that need extra love and care, can benefit from a regular, spelled out plan for maintenance and upkeep. That's why we encourage our customers to stop in for a checkup and a chat. We'll check under the hood and make sure your Volkswagen is tuned up and purring like a kitten.
When's the last time you've had your radiator flushed or brake fluid inspected? What's that timing belt looking like? How's the clutch feel? If you don't have a clear answer to any of these questions, it's time to stop on by to visit your favorite VW mechanic. Don't wait until there is a problem to start treating your car right.
Don't Let the European Name Fool You—We Repair All Makes and Models
Sure, we love repairing Volkswagens. Though our specialty is European cars, we serve all makes and models, foreign or domestic. We believe in delivering superior car care, no matter what you drive. We go above and beyond to deliver car repair that's above the rest at our auto repair shop. You'll notice the difference from the moment you walk into our auto garage in Cincinnati until you drive away, with your car running as good as new.
Though our passion is cars, we also love helping people. Since our customers are like family, we will explain the nature of every repair before we do it, as well as how we will approach that repair. We can tell you how long a repair will take, and we never perform work at our auto garage until we've had your go ahead first. If something needs to change along the way, we'll call you and make sure its approved before we start. Many of our customers have been coming to us for decades because they know we're car mechanics they can trust: which is how we've been serving the Cincinnati area since 2001.