A Cincinnati Mechanic With the Right Tools for Your Car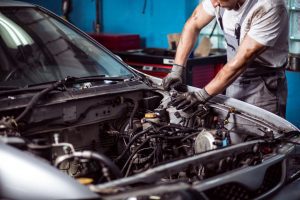 At European Auto Specialists, we love European cars. We not only repair them—we drive them. We're not just foreign car repair specialists. We're enthusiasts. In fact, we're passionate about these vehicles. We founded our auto garage in 2001 with a commitment to offer a higher standard in quality care for European vehicles and import car maintenance. That's a commitment we take very seriously. When you bring your foreign vehicle to us for troubleshooting, we go above and beyond with quality specialized service so your car purrs like a kitten.
Bring your car in for regularly scheduled maintenance. Get the brakes checked to make sure you don't need an import brake job, the radiator flushed, and the brake fluid inspected. We do everything you could want from a Cincinnati, OH auto repair shop. Trust us. Your car is in good hands.
Not just any automobile repair shop can offer the right tools for the right job. Foreign and specialty automobiles have their own peculiarities when it comes to mechanical work, and having the right tool for the job is paramount. We offer a full service maintenance and repair facility that can service the needs of your foreign automobile with the utmost attention to detail. Our shop is fully equipped and ready to tackle anything, from the smallest import car maintenance issue you need to have addressed, to the largest and most complex repair of your beloved European car. Stop in and see the level of quality available at a car mechanic Cincinnati serves up par excellence.
Expert Vehicle Repair Service With the Right Experience
Not only does European Auto Specialists provide you with a state of the art mechanic shop that is custom built for your car, but we retain some of the best talent in the industry. Our certified car mechanics have over sixty years of applied experience in servicing cars just like yours. We are an OH auto repair shop that knows European cars like the back of our hands, from the old to the new. We love to see them, drive them in our own lives, and we love all of the intricacies of the mechanical work that it takes to maintain them. Please call at your convenience or stop by and see for yourself if we are not the best European vehicle repair service Cincinnati offers. We'd love to answer your questions.
Your Trusted One-Stop Shop for Your Car Maintenance Needs
Since 2001, we have ensured the foundation of our car repair business is based on trust—we believe in customer satisfaction, one repair at a time. In our eyes, every time a new customer walks in to our auto repair shop it is the beginning of a great relationship. We promise to deliver the type of honest quality car repair you just can't get anywhere else. Our craftsmanship and integrity are the reasons we are the premiere solution for car repair in the Cincinnati area.
Though our specialty is European cars, we handle all makes and models, and all car troubleshooting, and mechanical work, whether foreign or domestic. We offer comprehensive service maintenance, from scheduled maintenance to brake jobs to radiator flushes, electrical problems and car troubleshooting.
We'll make sure your car is running as good as new, and treat it as if it was our own. Servicing fine European vehicles is our passion. We understand the special care these vehicles require. All our work is guaranteed.
We specialize in:
Electrical services 
European Brakes 
Suspensions 
Shocks and struts 
Exhaust and muffler 
Transmissions 
Air conditioning 
Engine diagnostics 
Minor and major engine repair 
Car troubleshooting
And more 
Give us a call or fill out a contact form to schedule an appointment. Feel free to stop on by or call us if you ever have any questions. Wondering how long it will take to repair your car or how much a repair will cost? We'd be happy to let you know. We value our customers and have founded this business on your trust. Your car is in good hands. We offer specialized Cincinnati auto repair for very special cars.