How Often Should You Replace Rotors on an Import Brake Job?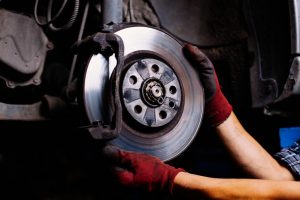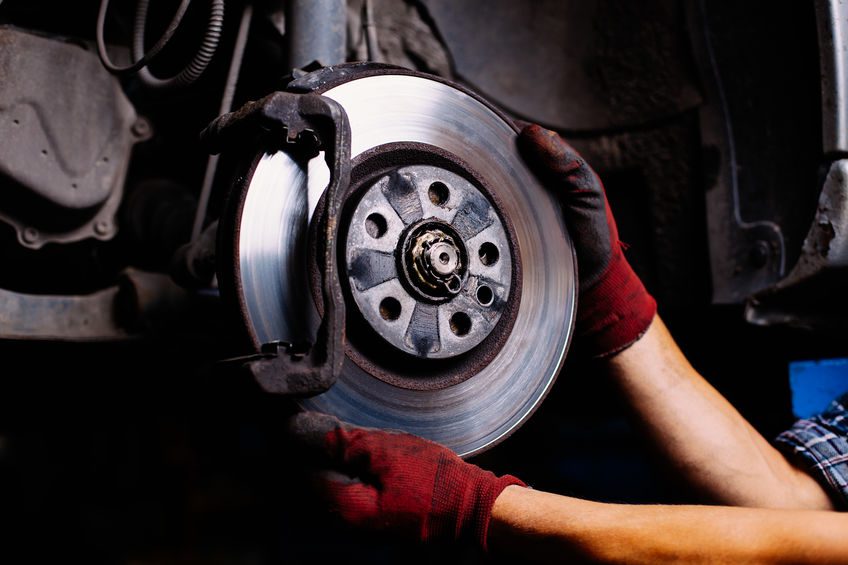 The short answer is that you may need replace your rotors whenever you have an import brake job, but it depends on your vehicle type. High-performance vehicles like Mercedes and Porsche have rotors that are thinner than those on your average Honda Civic. Your average Honda Civic, however, doesn't have the performance and handling of a Mercedes or Porsche. The premium experience you get behind the wheel of one of these sleek European vehicles can require premium import car maintenance. 
But look at it this way—brakes are a lifeline, literally. You could have the best performing car on the road, but it's a death trap without a great set of brakes. That's why it's so important to bring your import in for a brake inspection before you actually need them to be replaced. Keep up on maintenance for your brakes. After all, they are the only thing that's stopping you.
When you having some import car maintenance done on your car, you shouldn't just get the brakes themselves inspected. You should have your entire braking system checked. Getting your radiator flushed? Ask us to check the brakes. New timing belt? Let's have a look at those brakes. A brake inspection is just as critical of a part of regularly scheduled maintenance as the checking the oil in the engine.
Every time you tap on those European brakes, you're taking life off of your rotors. How fast they wear out depends on the brake pad, the quality of metal on the castings, the quality of the rotor, your driving style, and where you drive.
The type of brake pads can be one of the most critical components in determining how often you'll need an import brake job. For example, semi-metallic brakes tend to have higher concentrations of chopped steel in their fiber, which causes more wear on the rotors compared to most ceramic pads.
Performance Brakes: Imports May Require Frequent Rotor Replacement
Most rotors on disc brakes are designed to last at least somewhere around two or three replacements (if you bring your car in to have the brake pads changed early enough). Some high-performance vehicles,  such as Mercedes or Porsche, often require new rotors on every import brake job due to those thinner performance rotors that are great for stopping power but tend to require higher maintenance.
And let's face it. Nobody drives a Porsche gently. You tend to push that baby for all it's worth. And pushing your car to its limit takes an extra toll on your import's brakes.
Brake Jobs, Speciality European Car Repair & More
If you need an import brake job, give us a call. We are the European import specialists. We service everything under the sun—including domestics—but we excel at European vehicles. Since 2001, we have provided exceptional service in Cincinnati import car maintenance and repair—including European brakes. We do it all. We are your go-to solution when it comes to car repair needs.
In addition to European brakes, we also do:
Minor and major engine repair 
Electrical specialist services 
Brakes 
Suspensions 
Shocks and struts 
Exhaust and Muffler 
Transmissions 
Air conditioning 
Engine diagnostics 
And more 
We specialize in all makes of European cars, including:
BMW
Mercedes
Saab
Porsche
Audi
Volvo
Volkswagen
Ferrari
Porsche
Opal
MG
Triumph
Jaguar
Give us a call or fill out our online form to schedule an appointment for Cincinnati auto repair. We are happy to answer any questions you may have about the amount of time a repair will take or how much it will cost. All of our work is certified and guaranteed. We promise to deliver expert car repair you can rely on. Our mechanics bring over 60 years of combined European specialty repair to every car we service.