We Specialize In Volvo Repair In Cincinnati
The Volvo motto is, "Volvo Is For Life." Like the Swedish care and precision that they put into every Volvo, our specialists put that same care and precision into making sure Volvo's motto is a reality for your car. As specialists in import cars, we love cars, and while we will happily service domestic brands, there's something about European models that we find intriguing. This means that when you bring your imported vehicle to us, we have the knowledge and know-how to make sure that your car is taken care of. When you're looking for Cincinnati Volvo repair, put our technicians' more than six decades of experience to work for you. Or, come by and we can chat about cars, because we know you're a car lover, too.
We Offer a Full Range of Services for Volvos and Foreign Cars
Do you hate taking your car somewhere only to be told that a particular shop doesn't do what you need? When you bring your Volvo to our shop for any kind of mechanical work, we offer loads of services and maintenance procedures, such as transmissions, air conditioning, engine diagnostics, minor and major engine repair, electrical services, brakes, suspensions, shocks & struts, exhaust & muffler, and more. We also service many different makes of cars, including, but not limited to Audi, Honda, Mini, Lexus, Volkswagen, Austin Healey, Jaguar, Saab, Mercedes, BMW, Opel, Ferrari, Porsche, Toyota. If there's a make of car or repair you don't see listed, call us, and we can help. We love cars—foreign and domestic.
Specialized Volvo Care
Don't leave your car in the hands of just anybody. Trust it with the specialists who truly understand import car maintenance. We offer specialized Volvo maintenance that truly understands the special requirements of this beautiful car. We know what care they need to handle great. We'll make your car run like new, and ensure it stays in top notch condition with special treatment that understands the special needs of imported cars. Don't leave your baby in the hands of amateurs. We've been maintaining and repairingVolvos for decades, and we'll deliver the specialized care you can expect from a European vehicle specialist. Whether you need shocks, brakes, or engine care, we deliver maintenance that's ahead of the line from specialized mechanics who live and breathe European cars.
We bring over 60 years of Volvo repair experience to the table. In addition to treating your vehicle as if it were our own, our Volvo technicians live and breathe Volvos. Whether you need a brake job, radiator flush, or electrical work, we've got you covered. Wondering how long it will take to fix your Volvo? Call us today to schedule an appointment and get an estimate of how long it will take to get your car back on the road.
Classic Car Specialists
We love fixing Volvos, but we also specialize in the care and restoration of classic and historical vehicles. Like polishing a diamond in the rough into a perfectly honed stone of beauty, there's an art to vehicle restoration that takes not only skill, experience, but a careful eye. We do more than just rebuild your car to its original historical accuracy; we rediscover its original soul. When we are finished with it, you'll swear it just rolled right off a showroom floor in 1955.
Quality Car Care For Volvos and Other Makes and Models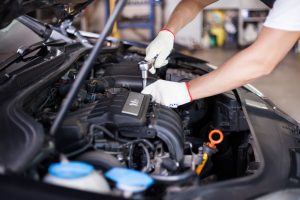 Though we love fixing Volvos and our specialty is European cars, our commitment to quality car care extends to all makes and models, whether foreign or domestic. When you bring your car to us you can be confident that you will be getting superior care. Whether you need regularly scheduled maintenance, brake jobs, radiator flushes, electrical work, or even just an oil change, you can be confident the work will be done at a superior standard. This isn't just any automotive shop. Our mechanics are specialists, no matter what kind of car we are working on.
We have proudly served the Cincinnati area since 2001 with superior car care. Most of our customers have been taking their cars to us for decades because they know the work we do goes above and beyond what they'd get anywhere else. Stop in and experience the difference.