Go With Someone You Trust for Cincinnati VW Repair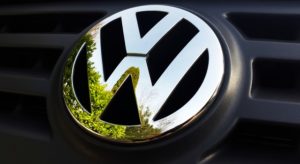 Volkswagens are fun cars to drive, aren't they? Their fine German engineering is reliable, making the cars tough and long-lasting, and also making VW repair and maintenance needs rare. But let's be honest—they may not be the easiest cars to repair. When they do need import car maintenance, you need a repair shop that will competently deliver. Rest assured that our auto repair shop offers some of the highest quality Volkswagen care and European car repair you can get in the Cincinnati area. We pride ourselves on it. Repairing European vehicles is our specialty and our passion.
Our the VW mechanics at our auto shop handles routine maintenance, as well as a variety of other services, including:
Shocks and struts
Exhaust and muffler
Transmissions
Air conditioning
Engine diagnostics
Radiator flushes
Minor and major engine repair
Electrical services
European brakes
Suspensions
Car troubleshooting
And more.
If you're looking for a service we don't list, feel free to ask. Our VW mechanics have more than sixty years of combined experience working on Volkswagens, so you know your car will be in good hands.
What Makes Our Volkswagen Mechanics So Exceptional?
As one of the premier automobile repair garages in the Cincinnati area that specializes in European makes, it makes sense that we love cars—just like you do. While we'll service domestic cars at our auto repair shop, there's something about European cars that we're drawn to. We admire the rigorous attention to detail and quality engineering found in European cars, and that's why we pride ourselves in our own attention to detail in our quality import car maintenance service. When you need VW specialists that you can trust, we'll pitch our reputation for excellence in auto repair against anyone else's. If you have a car question and want to talk to an expert, please fill out our "Ask the experts" form with your question and you'll see our knowledge and experience at work first hand.
We Supply Specialized VW Service for Specialized Cars
Volkswagens aren't just any vehicle. They require specialized care which our VW mechanics are certified to provide. Our VW mechanics not only understand the unique care required to keep the cars running beautifully, but they can also take care of all of your car troubleshooting for just about any problem, saving you time and money in the end. Why leave your vehicle in the hands of just any mechanic? Hire a service garage that understands the unique needs of European cars. We pride ourselves on caring for these vehicles like they're our own. VWs are our passion. Caring for them is our art. We'll ensure the longevity of your vehicle.
VW repair jobs our auto repair shop does best:
VW brakes
VW timing belt
VW radiator flush
VW electrical checkup
VW exhaust repair
Own a Classic Volkswagen? We Do Vintage Car Restoration
Let's face it, the 1960s have faded fast. These days, classic VWs really take some special love to not only stay on the road but look as good as they did in their prime. We specialize in the restoration and care of classic and historical cars, including old Bugs and VW vans. Our mechanics will not only get your VW tuned up and running smoothly, but have it look as if it just rolled out of a dealership on its way to Woodstock.
We're VW enthusiasts. Our technicians know how to restore these vehicles while respecting their history. And if you just want some free advice, feel free to stop in. We love talking shop.
Burning Questions: Is My VW Affected in the Dieselgate Recall?
When Dieselgate rocked the Volkswagen industry in 2010, owners had many questions about how the recalls worked and what they were entitled to. VW was ordered to pay over $14 billion in settlements and repairs for VW owners affected by the scandal. Though it's been years since the scandal emerged, many VW owners may have yet to take advantage of the recalls or the settlement payments. Either they don't understand what they are entitled to or they have questions.
At our Cincinnati auto repair shop, we can let you know what recalls and settlement money you might be entitled to. We want the best for both you and your car, and getting answers is just one way for us do it.